Project Polyglot, June 2022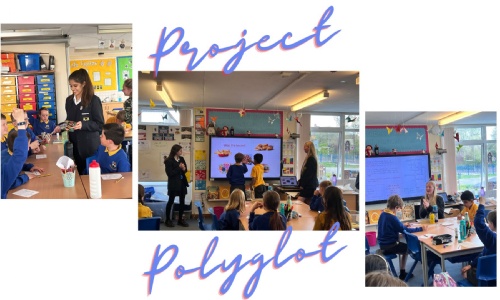 Our Year 10 linguists have delivered their final Project Polyglot lessons at local primary schools.
They devised complex and creative lessons in French and Spanish, which Years 5 and 6 pupils at Whitehill, William Ransom and Wilsher Dacre schools really enjoyed!
Themes included poetry; clothing items taught through Harry Potter characters; an Eiffel Tower mystery to solve - and more! Well done to all of our Project Polyglot participants who have put in a lot of effort this year and did a great job as teachers!