HGS Shortlisted For Tes Schools Awards 2020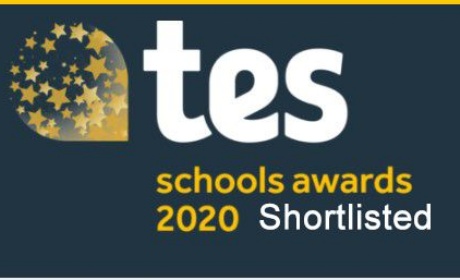 HGS shortlisted for the Wellbeing and Mental Health Award in the Tes Schools Awards 2020
Friday 25 September 2020
It's been revealed today that Hitchin Girls' School has been shortlisted for the TES Mental Health and Wellbeing award.
Tes editor Ann Mroz said: "It is always a highlight of the education calendar to see the best ideas and people lauded at the Tes Schools Awards. But this year, it felt more important than ever to run an event that showcased and celebrated the hard work that teachers and school staff do for children and their local community every single day. This has been one of the most difficult years in education, but – as ever – teachers continue to rise to the challenge.
"We had a record number of entries this year and the standard was very high, so all those shortlisted should be very proud: it's an extraordinary achievement to be on this shortlist."
Sadly we cannot hold the awards night in person this year as we had planned. For the very first time, award winners will be announced at a virtual ceremony on Friday 13 November 2020.
To see the full list of who's in the running, pick up a copy of this week's Tes, or visit tesawards.co.uk