School Open Events - September 2021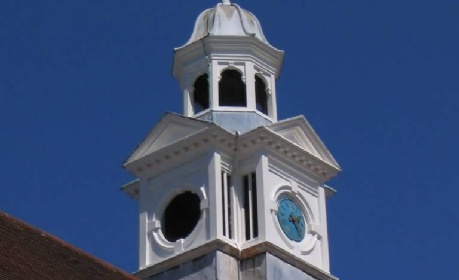 OPEN EVENT DETAILS
Each year, we hold open events when Year 6 students and their parents can visit the school to assist with their choice of secondary school. These events provide opportunities to visit the school, meet staff, see and talk to our students, and hopefully obtain a good understanding of how we operate.
This year we are holding four open mornings supported by a range of content on our Virtual Open Event webpage.
Our Virtual Open Event webpage includes a welcome talk from the Headteacher and Head Girl team, along with links to a range of information about the school and secondary admission.
The four open mornings will take place on Wednesday 29 and Thursday 30 September and Tuesday 5 and Wednesday 6 October, when pre-booked tours will run between 9.15am and 11.30am. Places are limited to a maximum of 3 per family.
Although we know that Year 4 and 5 families like to visit at our open events, we would ask that you defer your visit until next year to allow capacity for Year 6 families.
Please note that no parking is available on the school site for our open mornings.
BOOK OPEN MORNING TICKETS
Booking is open from Wednesday 15 September, 8.15am.
Book for Wednesday 29 September - booking closes at midday on Tuesday 28 September
Book for Thursday 30 September - booking closes at midday on Tuesday 28 September
Book for Tuesday 5 October - booking closes at midday on Monday 4 October
Book for Wednesday 6 October - booking closes at midday on Monday 4 October