Project Polyglot - Part 2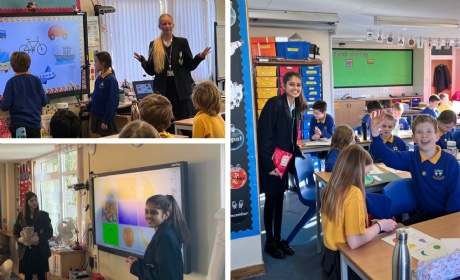 Following their recent visit to William Ransom school to teach French, our GCSE MFL students next went to Whitehill junior school to teach Spanish to Years 5 and 6 children.
Our Year 10 students spent several weeks thinking about how to structure and deliver French and Spanish lessons to Years 3, 4, 5 and 6. Here they are running the Spanish lesson that covered transport, colours and food!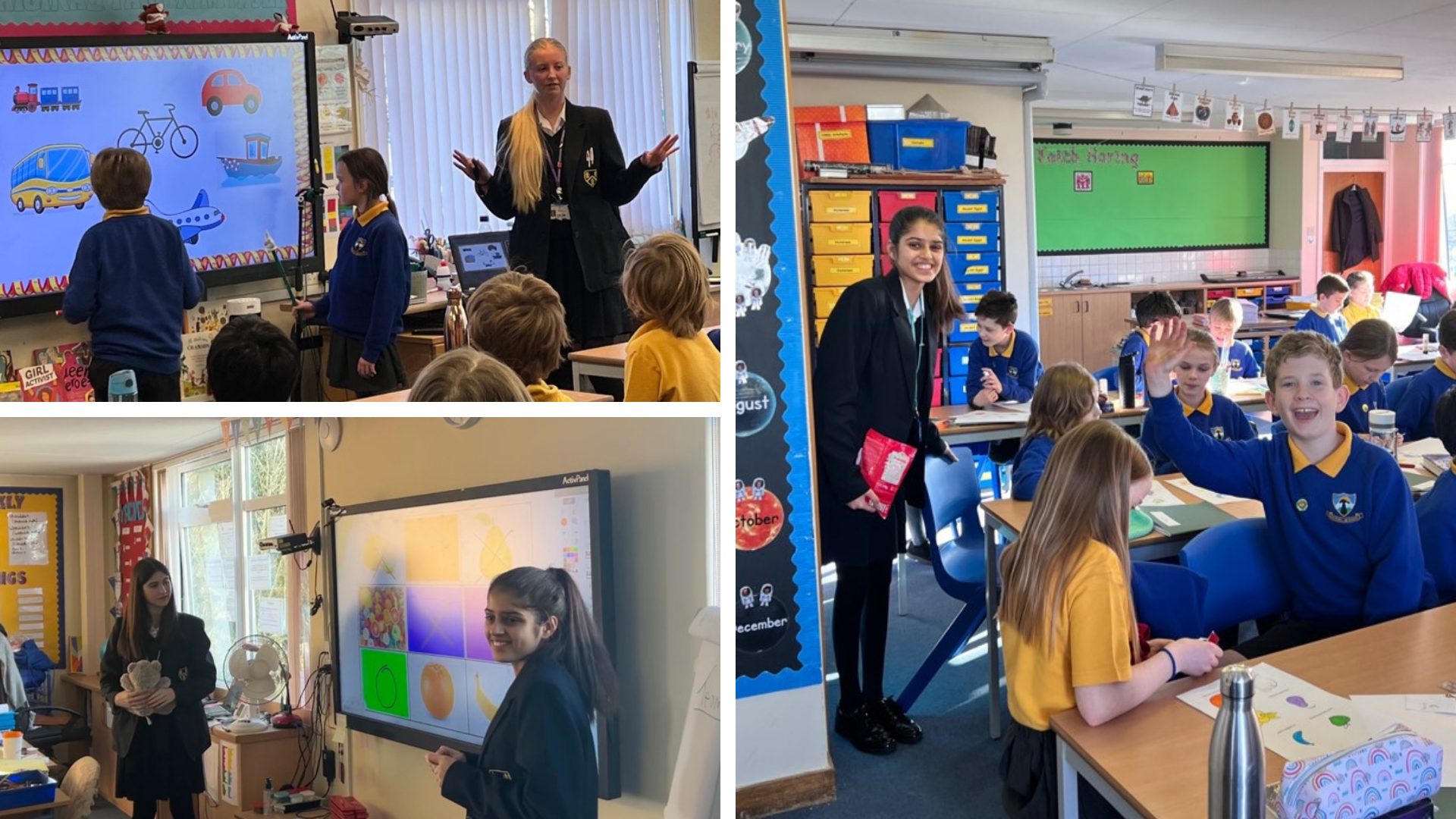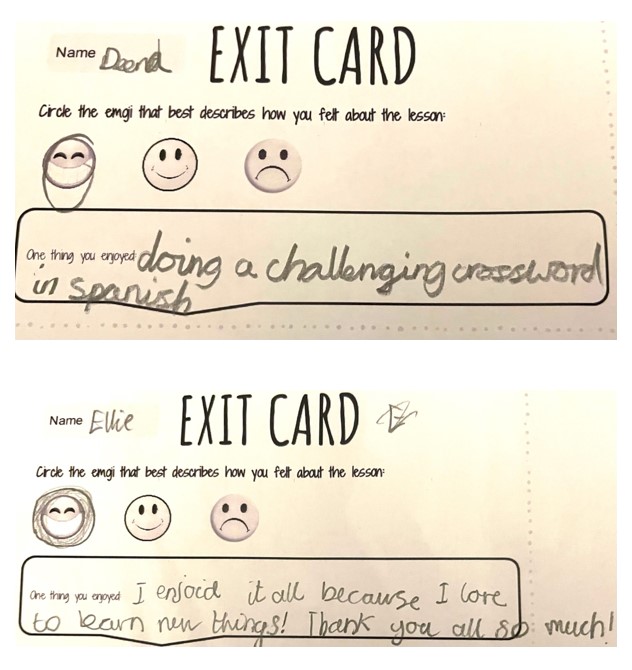 "Overall, the children were very accommodating, kind and respectful. It was a lovely experience as they completed their tasks and were very engaged in the content of the lesson. However, they did need a bit of guidance when paying attention, but soon were very excited to participate! The material delivered in the lesson was sufficient at testing their knowledge of Spanish, to which they responded impressively.
Being a part of Project Polyglot was an enlightening experience, as teaching in an authentic classroom environment has given me appropriate work experience, which is especially useful for pupils, such as myself, interested in a teaching role. Having the experience of teaching young people can also allow you to uncover interests and passions that you wouldn't have unearthed before. I would recommend this programme to any pupil with a passion for languages and is intrigued by the idea of educating primary school students!"
-Year 10 MFL student who delivered the lesson
"I really enjoyed watching and reviewing one of the groups deliver their lesson. It was interesting to see different reactions to various activities, and it was so lovely to see how much they enjoyed the lesson the group had worked so hard on! I found it really valuable to see how different the classroom atmosphere is in comparison to how we had been practising in previous weeks, and which things worked in rehearsals and maybe didn't work as well in the real thing!"
-Student who watched the lesson and provide feedback