Love is in the air at HGS Library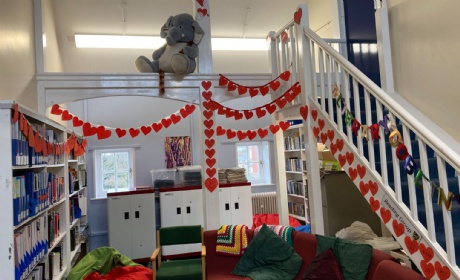 Love is in the air at the HGS Library - literally! Inspired by Valentine's Day, the school reading group has been busy decorating the Library with strings of love hearts.
The group, known as the Library Goblins, decorated heart shapes with their favourite book titles and characters, and hung them up behind the Enquiry desk. If you'd like to find out what the Goblins have enjoyed reading lately, pop up to see the decorations and maybe even check out some of their suggestions while you're here.