World Book Day 2022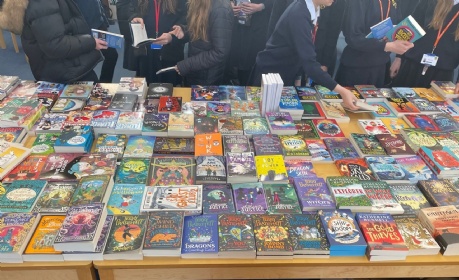 It was a special World Book Day this year as it was its 25th birthday! To mark the big day on 3 March, we ran a book fair in the Library in partnership with David's Bookshop in Letchworth.
All students in Y7-10 received a £1 World Book Day voucher, and had the opportunity to browse dozens of titles and pick out a book to buy. This year's special WBD books included works by Sharna Jackson and Sophie McKenzie.
We also had a cake sale to raise money for WBD, to help give every child a book of their own. A portion will also be donated to Book Aid, to fund sending books to schools and libraries around the world.
We also ran Share a Poem, where at the start of every class throughout the day, the teacher read a different poem from 'Somebody Give This Heart a Pen' by Sophia Thakur.