Senior Classics Play 2022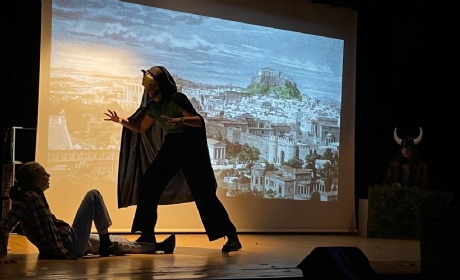 Congratulations to our A Level Classics students on their brilliant staging of Medusa, this year's Senior Classics Play.
They wrote, produced and directed this production entirely themselves, working on it since last July.
They also fundraised for registered charity Ukraine Charity through selling cakes at the performances. All proceeds will go to supplying emergency first aid equipment to the people of Ukraine.