Trampolining national champions!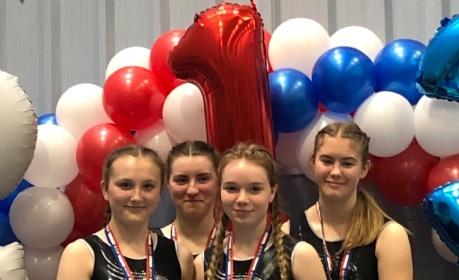 Congratulations to all students who competed in the National Schools Trampolining Finals in Macclesfield recently.
Our Y10-13 Team were crowned national champions in their team event! Izzy also finished as the individual national champion in the Y10-13 age group - what fantastic achievements!! And our Y7-9 Team finished as runners-up in their age group, another excellent result. Very well done everyone!