North Herts Schools Book Awards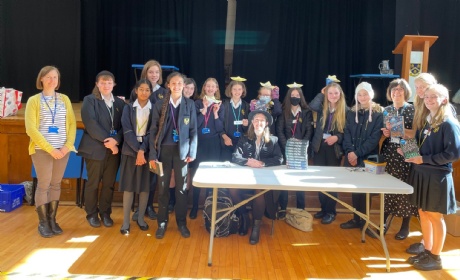 Last week we were delighted to host the North Herts Schools Book Awards, the first time the event has happened in person since 2019. Ten schools from the local area attended with their reading groups and librarians.
After much lively discussion the students voted for their favourite books, and we are pleased to announce that the winners are 'Tremendous Things' by Susin Nielsen for the older group and 'A Kind of Spark' by Elle McNicoll for the younger group.
Author Frances Hardinge, who wrote 'A Skinful of Shadows', winner of the award in 2019, gave a wonderful talk, answered questions and signed books for the students. All the shortlisted books, including the two winning titles, are now available to borrow from the Library.