Annual Gym Competition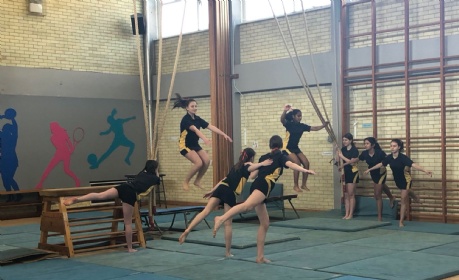 Very well done to all our Years 7 & 8 students.
Each group developed their own routine of about 2 minutes, and performed it in front of the rest of the year. The overall winners were 7P and 8J, with the House Cup going to Pankhurst. Congratulations!