Forthcoming school trips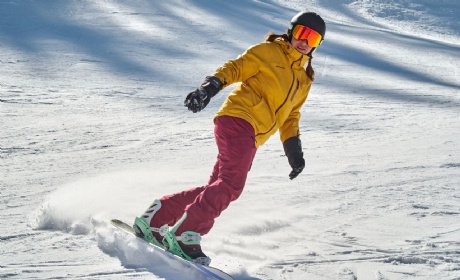 We are very excited to begin planning overseas trips again. Here are the details of confirmed and proposed trips through to the end of 2024.
We have recently advertised our planned skiing trip to Andorra at Easter next academic year. We fully appreciate that making decisions on whether to join these more significant school trips can be quite a challenge, as often the financial arrangements need some consideration and planning. In order to assist you with making the decisions please find below the details of the trips that the school is currently considering for the future. At this point, many of the trips are in the initial proposal stages and this does not guarantee that they will be taking place. These details will be updated as and when the information is available. Should you have any queries regarding a confirmed or proposed trip, please do contact the named trip lead.
Autumn 2022
PGL trip to Caythorpe Court (Year 8)
12 - 14 October
Lead teacher: Mrs Sara Edwards
Status: CONFIRMED
Spring 2023
Classics: 6-night trip to Greece (Years 10, 11, 12 & 13)
During the first week of the Easter holidays
Details and costs to be confirmed
Lead teacher: Mrs Rebecca Coe
Status: PROPOSED
Skiing: 6-night trip to Andorra (Years 8, 9, 10 & 11)
2 - 8 April
Cost: Approximately £1300
Lead teacher: Mrs Caroline Hone
Status: CONFIRMED
Summer 2023
History: 3-night trip to Berlin (Year 10)
During term time - likely to be the penultimate week of term
Details and costs to be confirmed
Lead teacher: Mrs Theresa Lowe
Status: PROPOSED
Biology: 2-week trip to Namibia (Years 12 & 13)
July / August (during the summer holidays)
Details and costs to be confirmed
Lead teacher: Mr Jamie Buckridge
Status: PROPOSED
Autumn 2023
PGL trip to Caythorpe Court (Year 8)
11 - 13 October
Cost: approximately £290
Lead teacher: Mrs Sara Edwards
Status: CONFIRMED
Art: trip to Madrid (Years 11, 12 & 13)
October half-term
Details and costs to be confirmed
Lead teacher: Mrs Sarah Wallace
Status: PROPOSED
Spring 2024
French: 4-night trip to Rouen (Years 9, 10 & 11)
During the Easter holidays
Details and costs to be confirmed
Lead teacher: Mr Jim Dellar
Status: PROPOSED
PE: Valkenberg Sports Tour (Holland) (Years 8 & 9)
Mon - Fri, during the Easter holidays
Details and costs to be confirmed
Lead teacher: Miss Caroline Evans
Status: PROPOSED
Classics: 6-night trip to Italy - Rome and the Bay of Naples (Years 10, 11, 12 & 13)
During the Easter holidays
Details and costs to be confirmed
Lead teacher: Mrs Rebecca Coe
Status: PROPOSED
Summer 2024
Student Leadership (Year 12 - places by application)
We are hoping that the SGLI programme will run in Hawaii - the format of this has not been confirmed yet.
Likely to be the last week of term and the first week of the summer holidays
Details and costs to be confirmed
Lead teacher: Mrs Ruth Cooper
Status: PROPOSED
Autumn 2024
Art: 3-night trip to Venice (Years 12 & 13)
October
Details and costs to be confirmed
Lead teacher: Mrs Sarah Wallace
Status: PROPOSED
Geography: 5-night trip to Sicily - Mt Etna and Vulcano (Y10,Y11, Y12 & Y13)
October half-term
Details and costs to be confirmed
Lead teacher: Mrs Caroline Hone
Status: PROPOSED