The Making of Harry Potter tour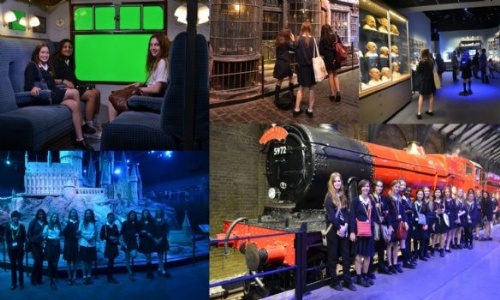 Year 9 students who are interested in pursuing Art and Design in the future visited Warner Brothers Studios, Leavesden on Friday 10 June.
They had great fun exploring the many sets, props, costumes and special effects from the Harry Potter films, but there was a serious side too. The tour brilliantly highlights just some of the numerous careers available to creatives in the UK.
The Year 9 students recorded some of these careers whilst at Leavesden and will follow up with a presentation on a career or field in Art and Design which particularly interests them.
Some were most excited by model-making, others by concept art for the film, and many more between. We will share some examples when they have finished.
The Art and Design department hope to make this an annual opportunity for any KS3 students hoping to progress to GCSE and beyond.
Ms S. Wallace, Head of Art and Design