A special guest at Food Club!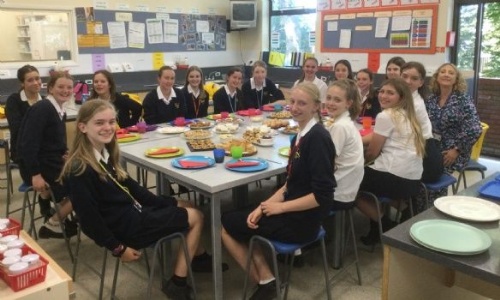 Our Food Club students hosted a surprise afternoon tea for Mrs Manning last week!
Lemon shortbread, sweet and savoury palmiers, cookies and mini tartlets were just some of the products served. A great time was had by all and Mrs Manning awarded the HGS Star Baker spoons to the winners of the Jubilee Baking Competition!