World Class Schools Symposium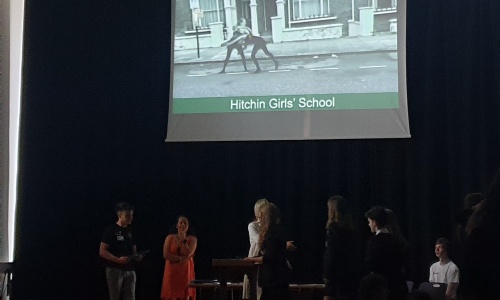 Our students who attended this event at St Marylebone School in London represented the school with dignity and pride, and we are all delighted with their contributions and involvement with the programme.
The Symposium's theme was: "How can social media be used as a force for good?". There were some great questions and stimulating discussions with the panel of experts, before the students took part in a workshop to design a new smartphone app.
We were then formally awarded our re-accreditation of World Class status, having performing excellently at this year's assessment centre and the symposium.
Even more impressively, Amelie Woolass and Bibi Winter have been awarded the joint 'World Class Schools Qualified Assessors of the Year 2022' prize. They have assessed a number of schools and have remained dedicated to the WCSQM assessment procedure over a number of years. It is a fully deserved award of which we are incredibly proud. Well done Amelie and Bibi!