Bug hotels now open!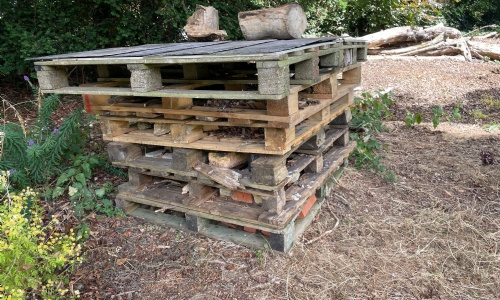 Luxury woodland bug hotels off the beaten track in a secluded corner of our school grounds.
Our Eco Club have spent Thursday lunchtimes over the past few weeks stacking pallets and filling them with bricks, rubble, wood and anything else suitable they could find. Their hard work should pay off and result in an array of residents over the summer. They have now started working on a vegetable patch nearby - watch this space!