Open mornings for September 2023 entry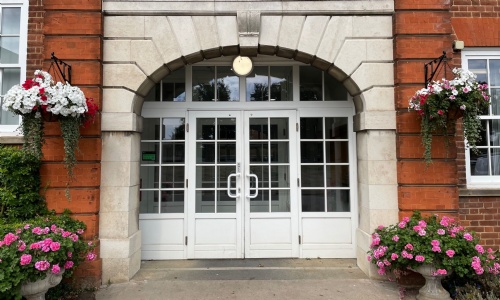 UPDATE 26/09/22 - All our open mornings are now fully booked but you can join the Eventbrite waiting list and be notified automatically if a space becomes available. Please also take a look at our Virtual Open Event webpage for videos, a virtual tour of our school and a full range of information about being a student at HGS.
Each year, we hold open events when current Year 6 students and their parents/carers can visit HGS to help with their choice of secondary school.
These events provide opportunities to meet staff, talk to our students and hopefully obtain a good understanding of how we operate.
In 2022 we will be holding three open mornings supported by a range of content on our Virtual Open Event webpage.
The open mornings will take place on Tuesday 27 and Thursday 29 September, and Wednesday 5 October, when pre-booked tours will run between 9.15am and 11.00am. Places are limited to a maximum of 3 per family.
BOOKING:
Please book via these Eventbrite links:
27 September - https://www.eventbrite.co.uk/e/414529106717
29 September - https://www.eventbrite.co.uk/e/414581042057
5 October - https://www.eventbrite.co.uk/e/414582486377

Our Virtual Open Event webpage is now live, and includes welcome talks from the Headteacher, Head Girl team and other students, along with links to the school prospectus and a range of information about the school and secondary admission.

Please note that no parking is available on the school site for our open mornings.