Dragon's Apprentice awards ceremony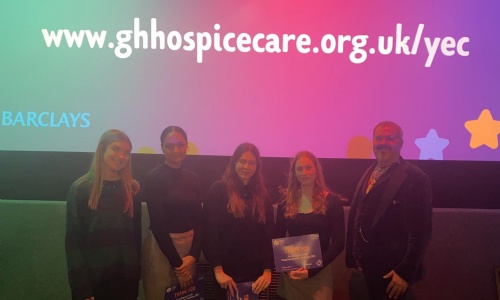 Two groups of GCSE and A Level Business students entered the inaugural North Hertfordshire Dragon's Apprenticeship Challenge.
This was an opportunity to compete against other schools with the aim of raising funds for our local charity The Garden House Hospice.
Our students did very well and were commended at the recent Awards Ceremony. Well done and thank you for all your hard work - Rose Burberry, Ellie Wilding, Lily Townend, Phoebe Lane, Katie Martin, Nikola du Plessis, Anna Bradley, Rusham Singh, Allegra Perduto and Izzy Foster!