Year 7 Celebration Evening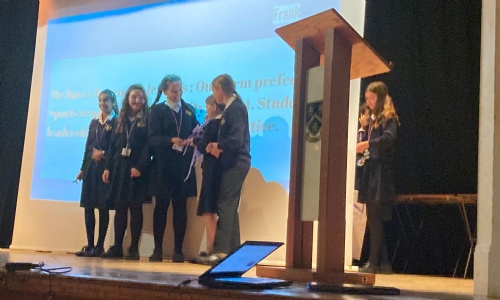 It was fantastic to be able to finally host the postponed Year 7 Celebration Evening last week.
This was an opportunity for parents and guardians to meet the form tutors, and for the students themselves to share some of the work they have done so far this term. Very well done Year 7s for getting up and presenting in the Main Hall!