Rosa Rowathon!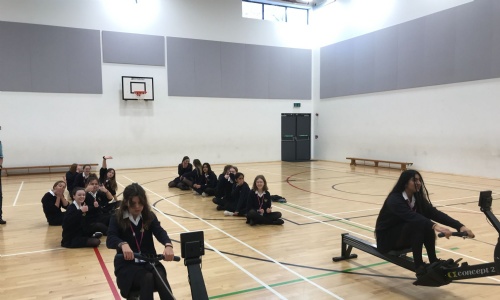 For two weeks, as part of Charity Fortnight, the Rosa House Rowathon was underway, with the challenge of collectively rowing as far as possible in aid of the Malaria Consortium.
Students in every year group took part, as well as Mrs Symeou and Mr Mason! Rosa have shown fantastic team spirit and support for one another.
In total, they have rowed 36,954 metres and raised more than £1000 for charity.