Eco Club - focus on recycling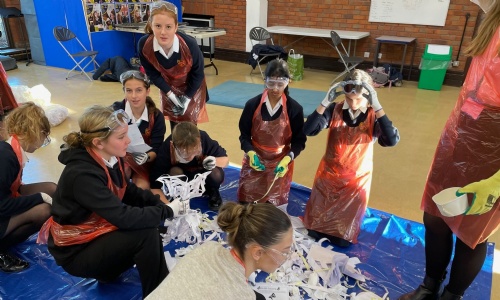 Eco Club welcomed Helena and David from Hertfordshire Waste Partnership into school recently, for an interesting analysis of the contents of our bins!
Together they took a look at what was in the different types of recycling bins around school, separating it all into correctly binned waste and other contaminants that hinder the recycling process, and then weighing the waste and recording the data.
It was an excellent reminder of the importance of disposing of different materials in the right way and will hopefully lead to improvements around school.