KS3 Design & Technology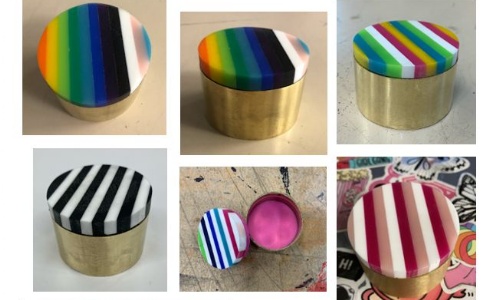 Some lovely practical outcomes to share from our KS3 students!
Year 7s were tasked with making a photo frame for a loved one linking to their needs and wants, for which they used a range of materials and were introduced to the vinyl cutter.
Year 8 showed off their skills working with brass and acrylic to craft gorgeous pots, finished to such a high standard.
Meanwhile Year 9s produced some amazing aluminium tealight holders in the workshop, all based on forms found in nature.