North Herts Schools Book Awards 2023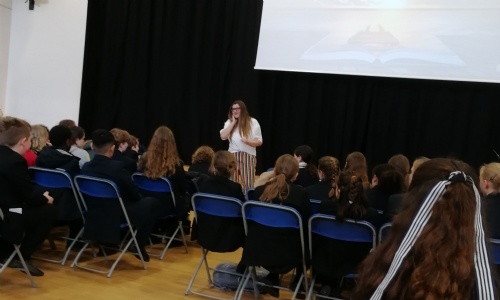 Our Reading Group students joined more than 100 other students from ten schools at the North Herts Schools Book Awards recently, where they enjoyed discussing three books in the younger and older categories.
The younger category winner was Fake by Ele Fountain, and the older category winner was Why is Nobody Laughing? by Yasmin Rahman.
Following refreshments, Elle McNicoll, last year's younger category winner with A Kind of Spark, spoke powerfully about her own personal experience of being autistic and writing neurodivergent novels.