Gym Competition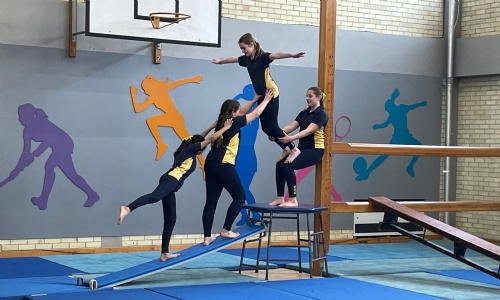 It was an absolute delight to see the whole of Years 7 and 8 competing in the annual Gymnastics Competition, an HGS tradition that started 109 years ago!
We invited three former members of the PE department to be our professional judges (collectively having watched over 90 Gym Competitions), who did a sterling job!
Performing in front of the whole year group is no easy task, but students demonstrated their gymnastic skills and teamwork throughout the day, doing their Houses proud. Jewel House were the winners of the Year 7 competition, and Rosa in Year 8. Overall House winners were Curie! Well done!