Year 12 Geography Field Trip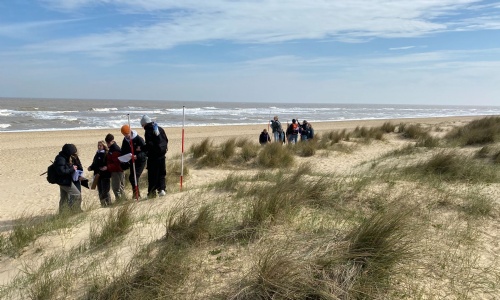 Year 12 Geographers enjoyed three days fieldwork in Norwich and Southwold to develop their fieldwork and investigative skills.
They are about to embark on their NEA (Non-Examined Assessment), which allows them to conduct their own investigation into a topic of their choice anywhere they choose. To support them with this, we spent time trying out a range of data collection methods in different environments and evaluating them. Staying in the hotel at the University of East Anglia gave our students an opportunity to experience student life on campus too.
The team of students and staff had a great time, working hard and enjoying a couple of beautiful sunny spring days. We will now support the students through the difficult process of deciding on their NEA focus.
Thank you to Mr Beardmore-Crowther and Mrs Parker as well as the entire group of 28 students for making the trip a real pleasure.
Miss Johns
Head of Geography