Junior Classics Society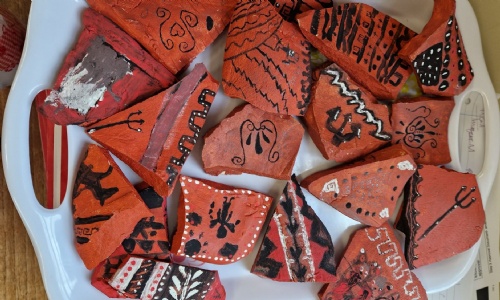 This week in Junior Classics Society, Year 7s were busy painting their own ancient Greek pot sherds!
Based on the two main styles of vase painting, red-figure and black-figure, their creations are stunning, as you can see.
We had some students take inspiration from Greek myths, such as Icarus and Daedalus, and the iconography of gods and monsters, such as Cerberus, Zeus and Poseidon. Others were inspired by the common geometric patterns found on vases. We were pleased to see some students even writing their names in Greek on the back.
All in all we're very proud of the students' efforts and think they really enjoyed coming by.