Reading Group - Carnegie author event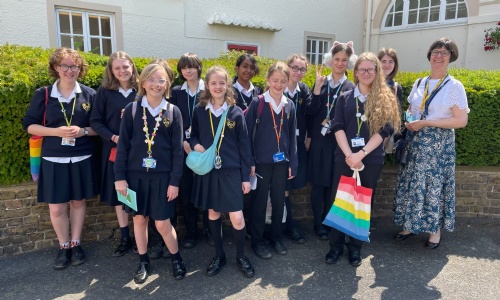 Twelve of the Library Goblins joined students from across North Herts at St Francis College in Letchworth for an excellent author event with Katya Balen, winner of the Carnegie Medal for Writing in 2022 with her novel 'October, October'.
Katya spoke about her work and life as a children's author. She also led the students in a writing workshop using a sherbet lemon - they were all given a sherbet lemon and had to write a paragraph imagining they were the character October eating one for the very first time. Several of our students read out their work! There was also the opportunity to buy Katya's novels and have them signed in what was a very inspirational event.