Project Polyglot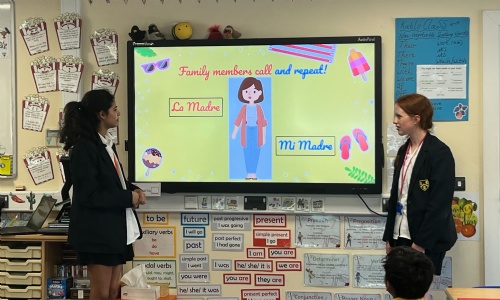 A huge well done to the Year 10 linguists who have completed Project Polyglot.
We had 22 of our students teaching French and Spanish to Years 3 - 6 pupils across Whitehill, Wilshere Dacre and William Ransom primary schools.
Their brief: to create an engaging foreign-language lesson designed to bring the language to life! The result: the primary school children enjoyed lessons on topics ranging from food and holidays to the solar system and Beauty and the Beast.
Our Year 10s worked very hard to produce excellent lessons and resources, and the children were certainly engaged. Many of them hoped the HGS students would be coming back again to teach a third lesson!
We look forward to launching the project again next year.