Another busy week in athletics!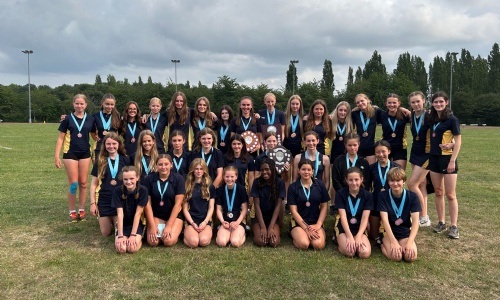 Plenty to celebrate and a haul of medals in recent regional and district meets.
Regional Combined Events
On 24 & 25 June, three of our students attended the Regional Combined Events athletics competition at Lee Valley. With a range of season's best performances and wins in her 200m heat and hurdles heat, Lucy B (Y11) placed 17th in the U17 Women's Heptathlon. In the U15 Women's Pentathlon, Edythe O (Y8) produced four Personal Best performances in shot put, high jump and 800m. Her overall Pentathlon score put her in 21st place. Meanwhile Juliet A (Y9), who was new to some of the events, had a fantastic Personal Best in the high jump and finished in 26th place overall. Against tough competition and the best in the region, this is a fantastic achievement for all involved - well done girls.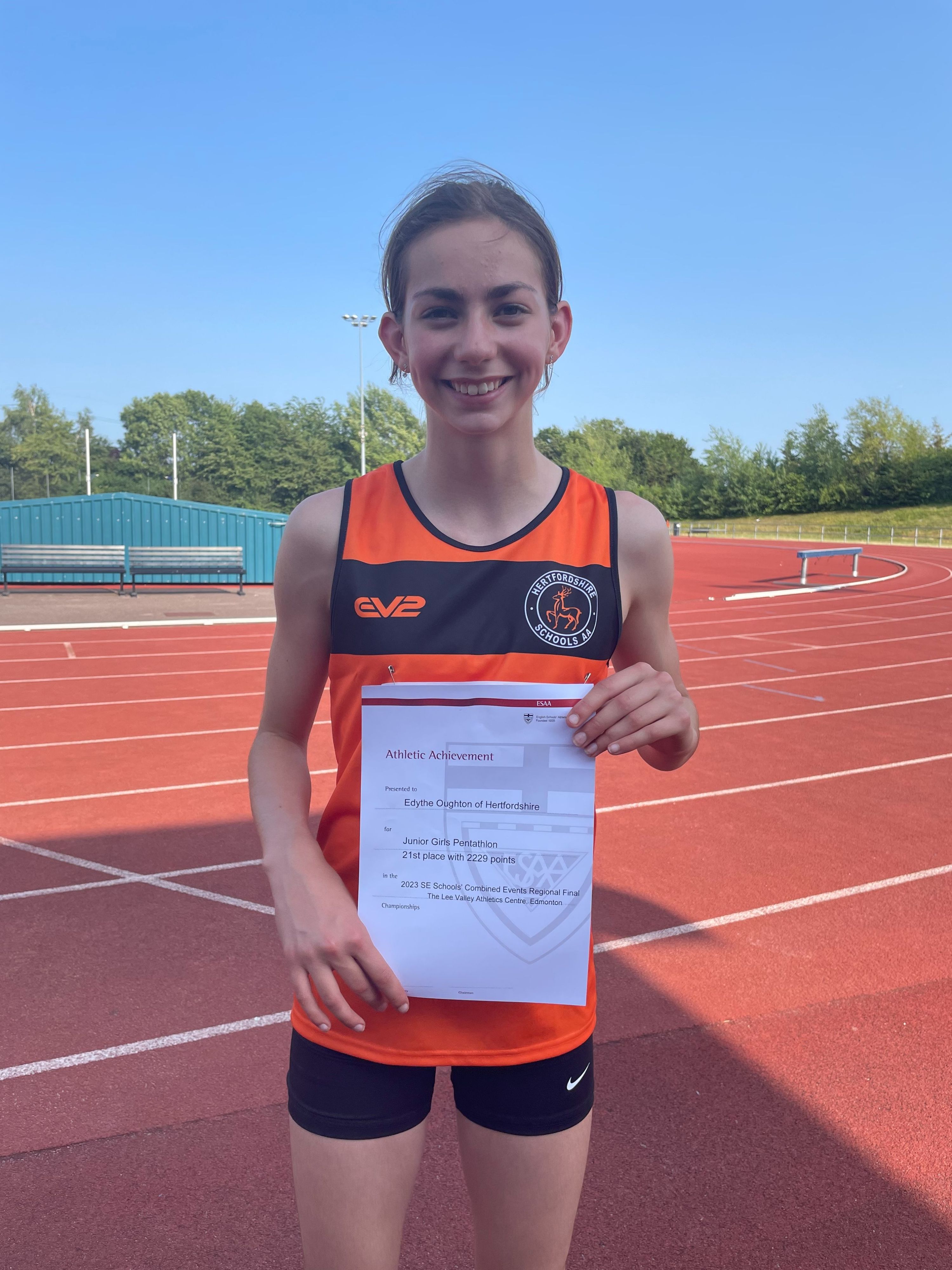 District League
Congratulations to everybody who has competed in the Year 7 and Year 9 athletics district league this term. Both age groups were overall winners and received the trophy.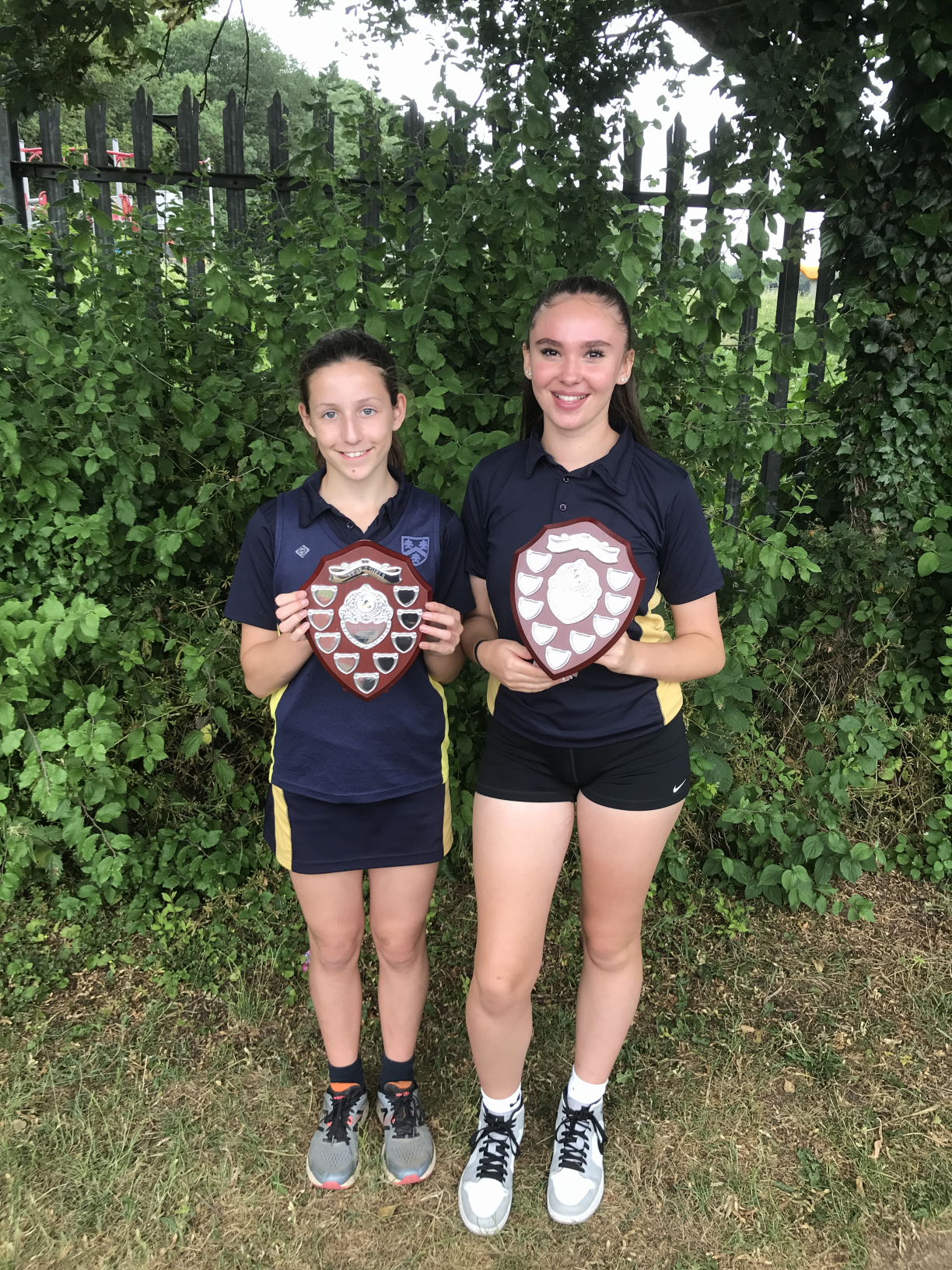 District Junior Championships
On Wednesday 28 June, 35 students from Years 7-10 attended the District Junior Athletics Championships to compete against the best athletes from schools in North Hertfordshire.
The students displayed exemplary behaviour and exceptional support for one another, and are a credit to the school. In total, HGS picked up 36 Gold, 8 Silver and 6 Bronze medals, alongside multiple Personal Best performances. Particular highlights were the Years 8, 9 and 10 relay teams who won their races. Also Edythe (Y8), Florence (Y8), Emily R (Y9), Fran (Y10) and Lily-Rose (Y10), who came away with three Gold medals each in their events.
Congratulations to the Years 8, 9 and 10 teams who were the overall winners of their age groups. Well done to the Year 7s who produced commendable performances in their first year at the competition.
Year 7 team: Jess M, Mya P-B, Peaches L-G, Lilly H, Millie C, Mia S, Molly I, Neve S
Year 8 team: Edythe O, Sadie R-H, Faith C, Florence F, Indiya Q, Sarena S, Nia K, India H-M, Mirelle R
Year 9 team: Emily R, Molly W, Emma S, Juliet A, Bethany D-G, Lily B, Tilly M-S, Olivia T, Summer S, Jaime S
Year 10 team: Jess F, Fran H, Holly D, Holly P, Lily-Rose C, Evie H, Renai H, Chloe E