GCSE Geography Field Trip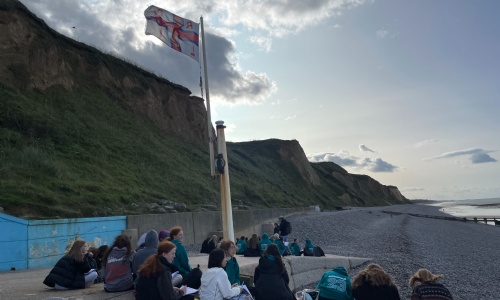 Our Year 11 Geographers were in Sheringham on the North Norfolk Coast last week for the annual GCSE Geography residential field trip.
The attractive seaside town of Sheringham is of interest to Geographers because of its well-implemented coastal protection measures, and one of the main aims of our group was to study the impact of the six wooden groynes along the sandy beach and the extensive seawall promenade.
Our students carried out some intensive data collection and analysis, drawing informed conclusions to answer some critical questions about coastal defences. Their fieldwork also involved an examination of local transport, and environmental quality and retail classification surveys in the town. So it was a busy but very productive three days!
Huge thanks to all the staff who accompanied the students for their leadership and support. And very well done to our Year 11s, for their dedication and hard work throughout the trip!