Terrific Textiles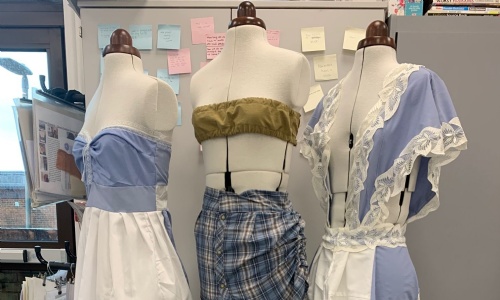 Some wonderful samples of work from across the key stages to share.
Year 8s produced some fantastic stencilling - Mrs East is very proud of you all for pushing yourselves to try something new. Well done!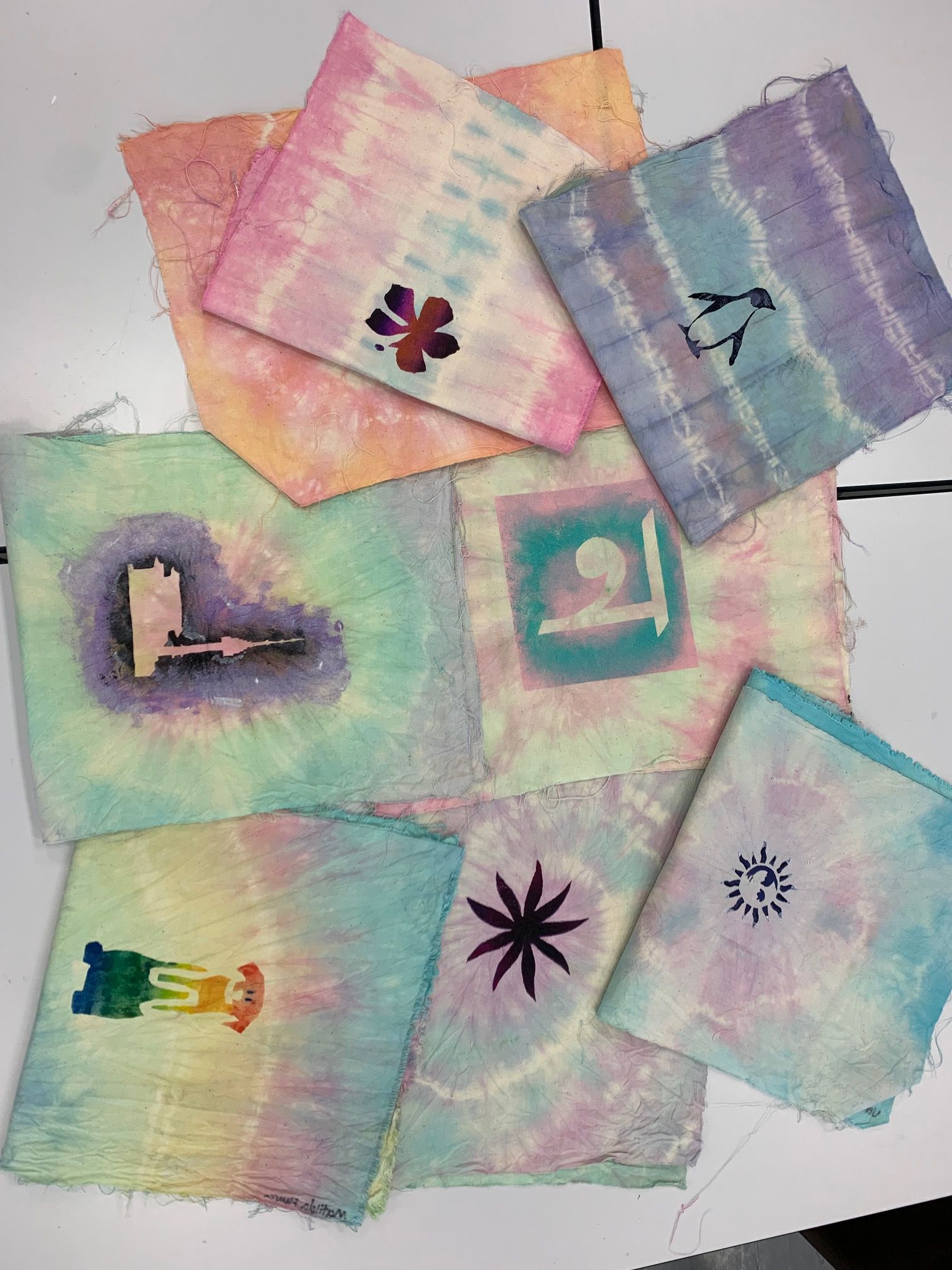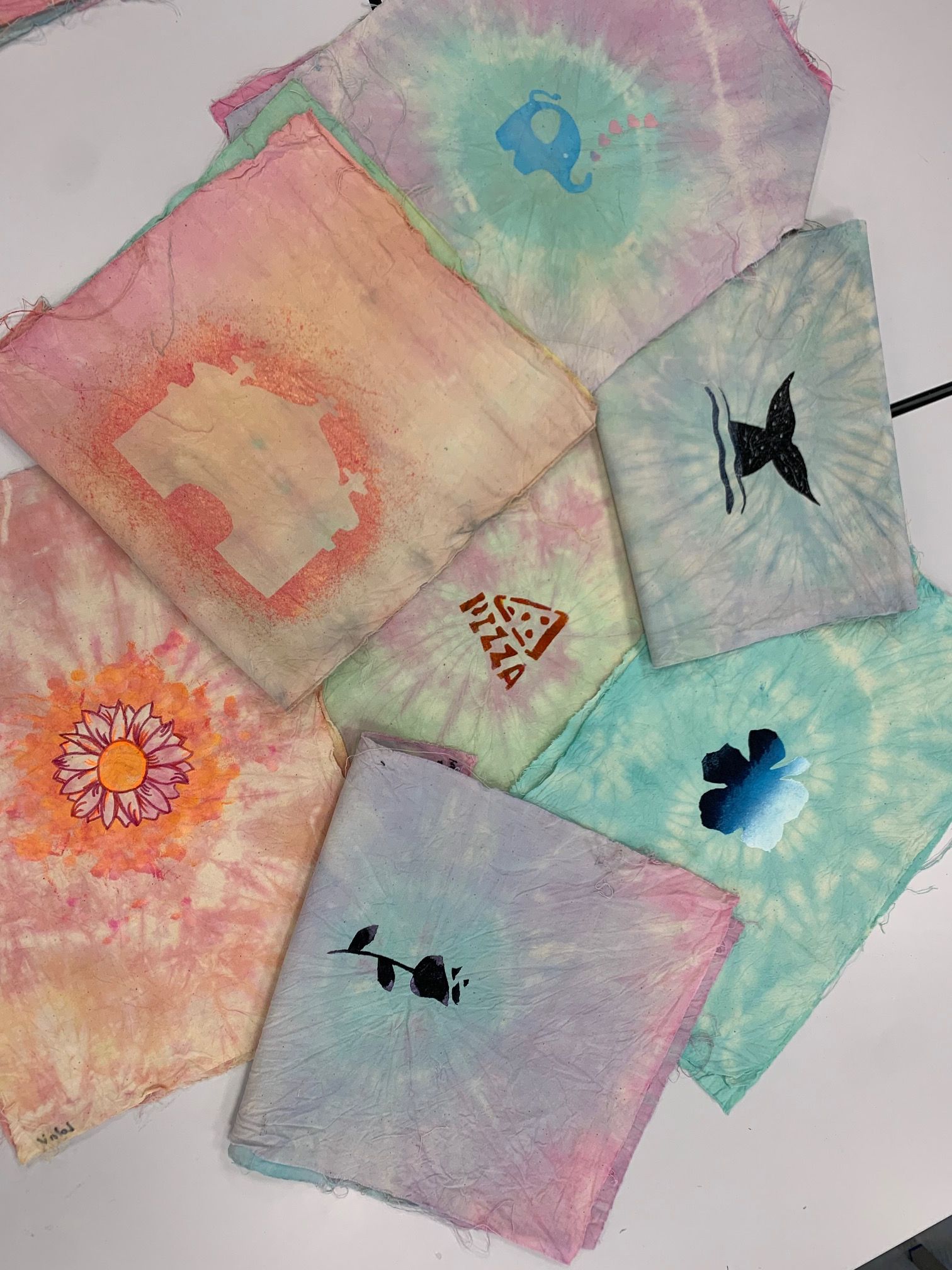 And those bitten by the bug are welcome to give our Sewing Club a try - they have been having fun this half-term making great progress with their patchwork and scrunchies.
And from A Level Fashion & Textiles, here are some final prototypes for Year 12's upcycling project. They have come up with a wonderfully diverse set of products using only men's shirts, thread and upcycled lace and a few other components.