Business Studies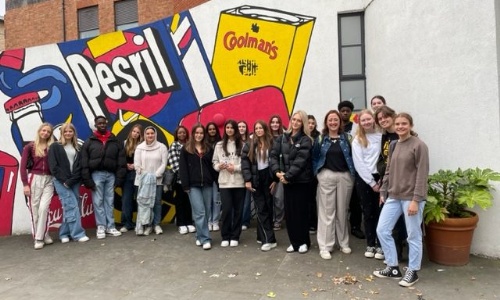 GCSE students have been presenting their projects and A Level students enjoyed a trip to the Museum of Brands and the V&A.
Years 10 and 11 Business Studies students have been busy presenting their group projects, which involved developing a new product plus a marketing plan for it. Year 10's winning presentation was on an 'added value design' for a new modern bike. Well done Evie, Louisa, Lauren, Macie and Lucy!
The winning entries in Year 11 were GymShark Mini, a range of sports clothing and accessories for children, and GymShark Skin, a range of niche ethical products that gym users can buy to protect their skin when doing sports. Very well done to all involved!
"We worked well as a team, using our creative and research skills. We saw there was a gap in the market for children's sportswear. The products of course would be aimed at parents. We feel that Gym Shark should address this and our presentation and recommendations have been sent to our link in the Marketing Department. The panel asked tough questions but we feel we answered them correctly. This will help us in our future careers." - Mia, Safia, Lara & Jess, Year 11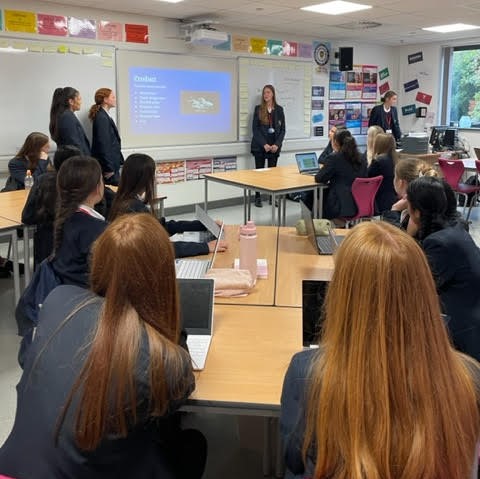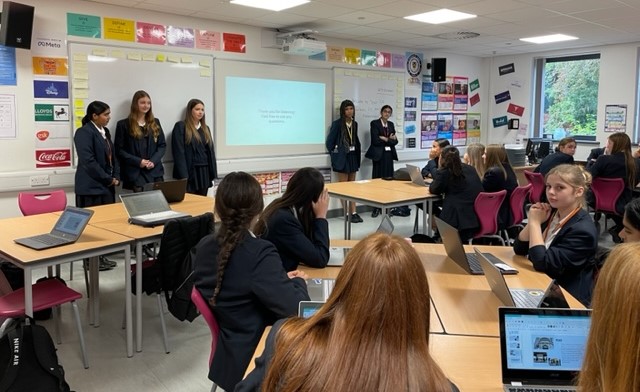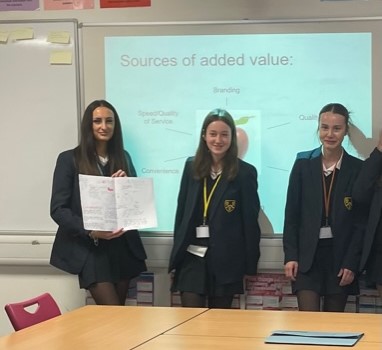 Meanwhile our A Level Business Studies students made a trip to London for an up-close look at the history of consumer products, design and marketing through exhibitions at the Museum of Brands and the V&A Museum.
"We got the chance to go to two London museums, one of which was the V&A. We found this museum very interesting as we explored how sculpture, jewellery, ceramics and fashion have changed over time. Some of our favourite things were the interactive design computers that allowed us to create our own ceramic and jewellery designs as well as the towering sculptures with intricate details. - Sophie, Emelia, Rose & Phoebe, Year 12