Year 8 History Civil War Workshop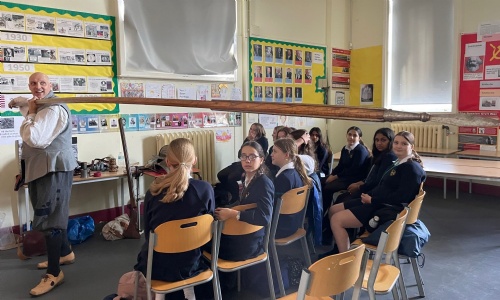 Last week we welcomed experts from the Cromwell Museum in Huntingdon into our Year 8 History lessons for hands-on workshops on the warfare and political machinations of the English Civil War.
Students had the chance to handle 17th-century weapons and armour, including a 14' pike (still shorter than the standard 21' ones!), a musket, a sword and metal body plates. Thank you to the museum staff who brought historical battles to life through their engaging demonstrations.
You can find out more about our Key Stage 3 History curriculum at https://www.hgs.herts.sch.uk/page/?title=Curriculum&pid=185