Leona Lee (Y9) wins 3 Gold medals in the U15 Quad Badminton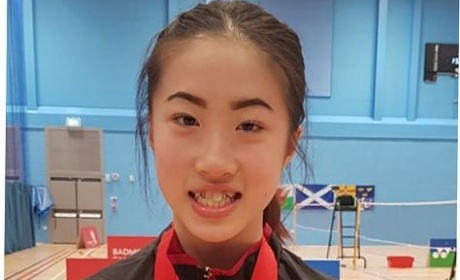 Leona (Y9) was in outstanding form for England in the U15 Quad by winning 3 Gold medals.
England won Gold in the team event against the British nations, Wales, Scotland and Northern Ireland.
Unfortunately, Leona's mixed doubles partner pulled out after their quarterfinal victory due from a injury.
Leona is the new 2019 British singles champion and British girls doubles champion! Congratulations!