Congratulations Leona Lee (Y9)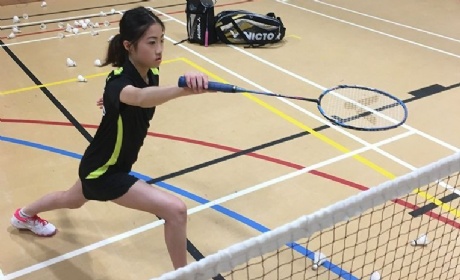 Congratulations to Leona Lee (Y9) on a hugely successful few months. Leona is now ranked number 1 in U15 Europe and has been selected to represent U17 England for a further 3 tournaments till the end of the year.
Leona has signed a 2 year sponsorship with Victor, a leading badminton brand.
Achievements from April-June as follows:
U15 8 Nations European Singles Champion
U15 8 Nations Doubles Semi Finalist
U15 8 Nations Mixed Doubles Quarter Finalist
U15 British Singles Champion
U15 British Doubles Champion
U15 National Singles Champion
U15 National Doubles Champion
U15 National Mixed Doubles Finalist