Introduction to Sociology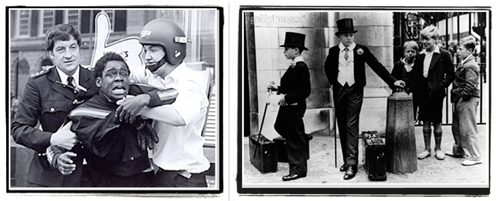 What is Sociology
Very simply sociology is the study of society. Sociologists are interested in explaining why society works the way it does and the extent to which our behaviour, experiences and life chances are shaped by our social class, age, gender and ethnicity.
Why study Sociology?
Because you have an interest in and want to understand the world in which you live – how and why it functions as it does and who has power and who does not. Sociology is a challenging yet inherently interesting and relevant subject. During the course of your studies sociology will get you to look at the world in new ways. You may begin to question some of your long held and taken for granted assumptions about how society is organised and in whose interests it works. At the end you will certainly have a better understanding of the world around you and hopefully the motivation, confidence and skills to work to improve it! In the course of your studies you'll be asking questions such as:
What explains the rise in the divorce rate and what consequences does the growth in single parent and reconstituted families have for our society?
Do we live in a meritocratic society where everyone has an equal chance to succeed or do some groups have more opportunities than others?
Why is it that factors such as class, ethnicity and gender appear to impact on how well – or otherwise – we do at school?
What explains the rise in extremism and religious fundamentalism in the world sometimes leading to terrorism?
Why does crime occur and how reliable are official statistics? Were the riots of 2011 simply the result of greed or can they be explained by more complex social factors? What can be done to reduce offending and anti-social behaviour?
How powerful is the media in getting us to think and behave in certain ways? Is our behavior controlled to a certain extent by advertising?
What careers is sociology useful for?
Sociology is a well-respected academic discipline and is excellent preparation for a number of careers including law, teaching, social work, journalism, television, film, marketing, the police, nursing, the civil service as well as the world of business and commerce.
Key Stage 5
The students who undertake Sociology should develop a Sociological Imagination during their studies. They will question the taken for granted and analyse the research undertaken in a variety of areas of life.
They will have informed discussions and appreciate the complexities of modern day society by putting it into a cultural and historical context. Through studying defined areas of the syllabus such as Mass Media, Education, Crime and Deviance they will develop the thinking skills required to make synoptic links between areas of social life and the relationship between the individual and Society.
Full details of the courses offered by the Hitchin Schools Sixth Form Consortium are shown in the Consortium Prospectus.