Vision and Values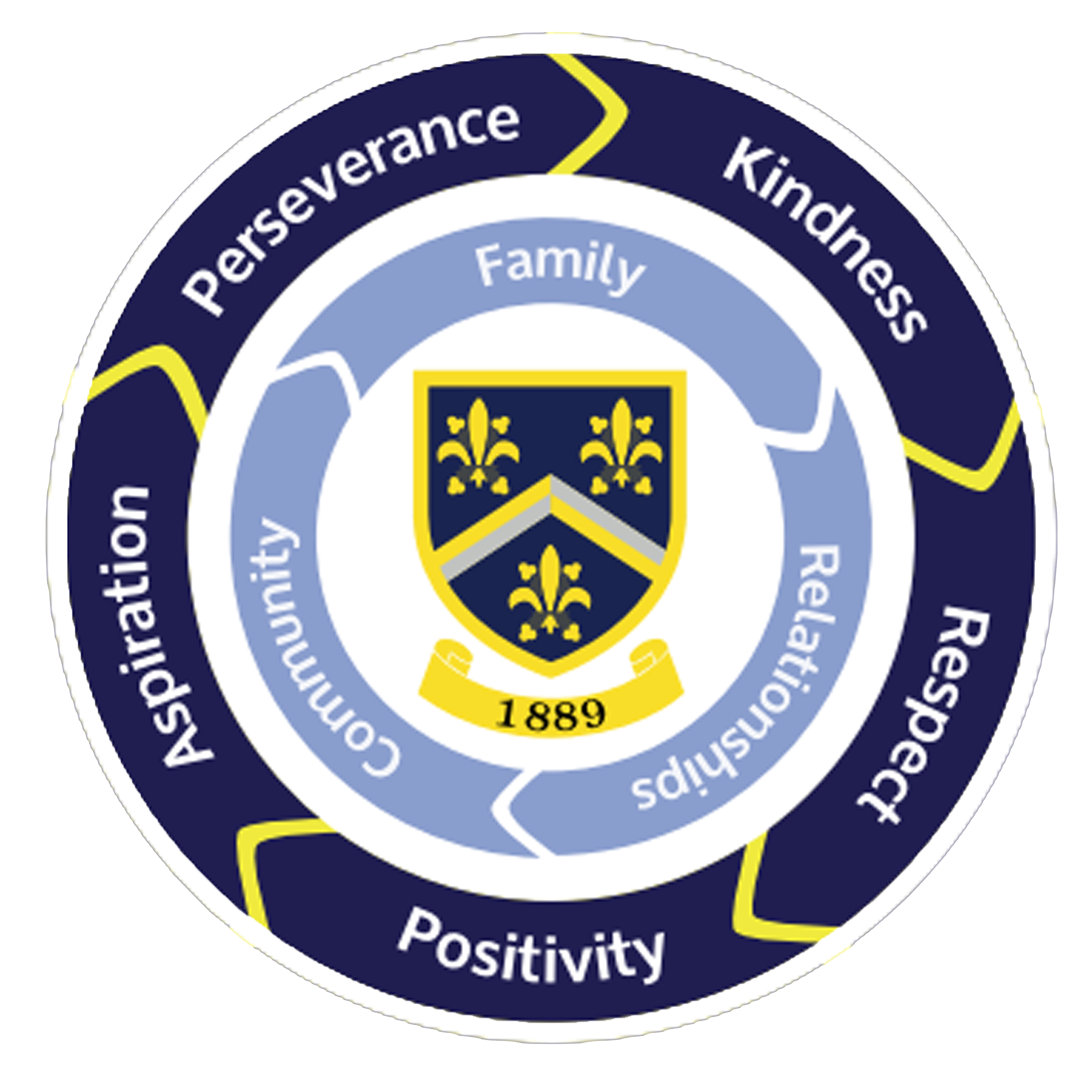 Our vision
To provide an exceptional education and opportunities for all, embracing innovation whilst proudly celebrating our history and traditions. Through upholding our values and identity, our community will thrive.
Our values
Our core values are Aspiration, Perseverance, Kindness, Respect and Positivity - all of which are underpinned by our community, our sense of family and the relationships we form with each other. We endeavour to demonstrate our values in all that we do.
Aspiration
We are inspired to be brave and ambitious in order to flourish as individuals and thrive as a community.
Perseverance
We have the determination and confidence to problem-solve and achieve. By learning from our experiences and supporting each other, we grow together.
Kindness
We care for each other with empathy, compassion and generosity. These are the strengths that bind us.
Respect
We value each other and our shared environment. By celebrating our diversity and upholding our traditions, we strive for equity.
Positivity
We approach school life with curiosity and energy. With our enthusiasm and creativity, we embrace opportunities.